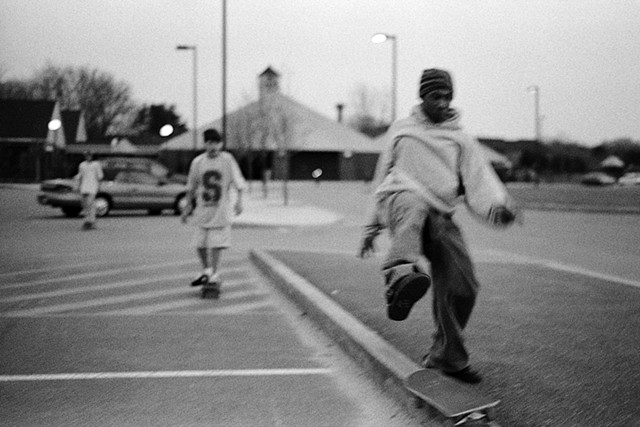 IMAGE
Brandon, 1996
from And we may be through with the past but the past isn't through with us. (2017-ongoing)
BIO
Scott Patrick Wiener (b. 1977 – Baltimore, MD) spent his early life traveling from one military base to another, never spending more than four years in one place. The work he produces is a direct result of an attempt to hold onto time and place – to stabilize it.
Wiener studied at the School of the Art Institute of Chicago (MFA, 2007), the Skowhegan School of Painting and Sculpture (Class of 2010), and completed a 2009-10 DAAD (German Academic Exchange Service) Scholarship for Fine Arts in Leipzig, Germany. He currently lives and works in Boston, MA.
Exhibitions include "You Never Know How You Look Through Other People's Eyes" at the ICA at MECA, "Landscape Acquisition" in collaboration with Ricardo DeLima at the ICA Boston, "Brink v1" at the Boston Center for the Arts (2014), "Distant Images, Local Positions" at the Elizabeth Foundation for the Arts (2014), and curatorial project entitled "All Our Tomorrows and Yesterdays" at Proof Gallery in Boston (2013). The work has been profiled and reviewed in Temporary Land Bridge, Afterimage, Hyperallergic, Big Red & Shiny, ARTnews, The Boston Globe, TimeOut Chicago, and Paper & Carriage.
He has been a guest lecturer, visiting critic, and panelist at several institutions including the Via Agency Portland (Skowhegan Conversation #7), Maine College of Art, Boston Center for the Arts (Panel on Itinerant Photography), University of California San Diego, The Bronx Museum of the Arts, University of Missouri Columbia, Tisch School of the Arts, NYU, Leipzig Universität, and MZIN Gallery Leipzig. He currently works for YouthBuild USA as the Senior Affiliated Network Manager.